Aviation Center Renovations
Please pardon our dust while the Aviation Center gets a facelift so we can better serve our customers.
Renovations currently under way are expected to be complete by November 2018. Customers can look forward to upgrades and improvements that include the following:
• Faster customer processing
• More efficient use of terminal space
• Enhanced screening of charter operations through the terminal
• Additional access control at several locations within the terminal to improve security
• Expanded customer service/information desk space for improved service during peak periods
• Energy-efficient LED lights in the lobby, creating a brighter, more inviting space
• Relocated service equipment—including icemaker, refrigerator, and coffee counter—to a more convenient location.
Reception Desk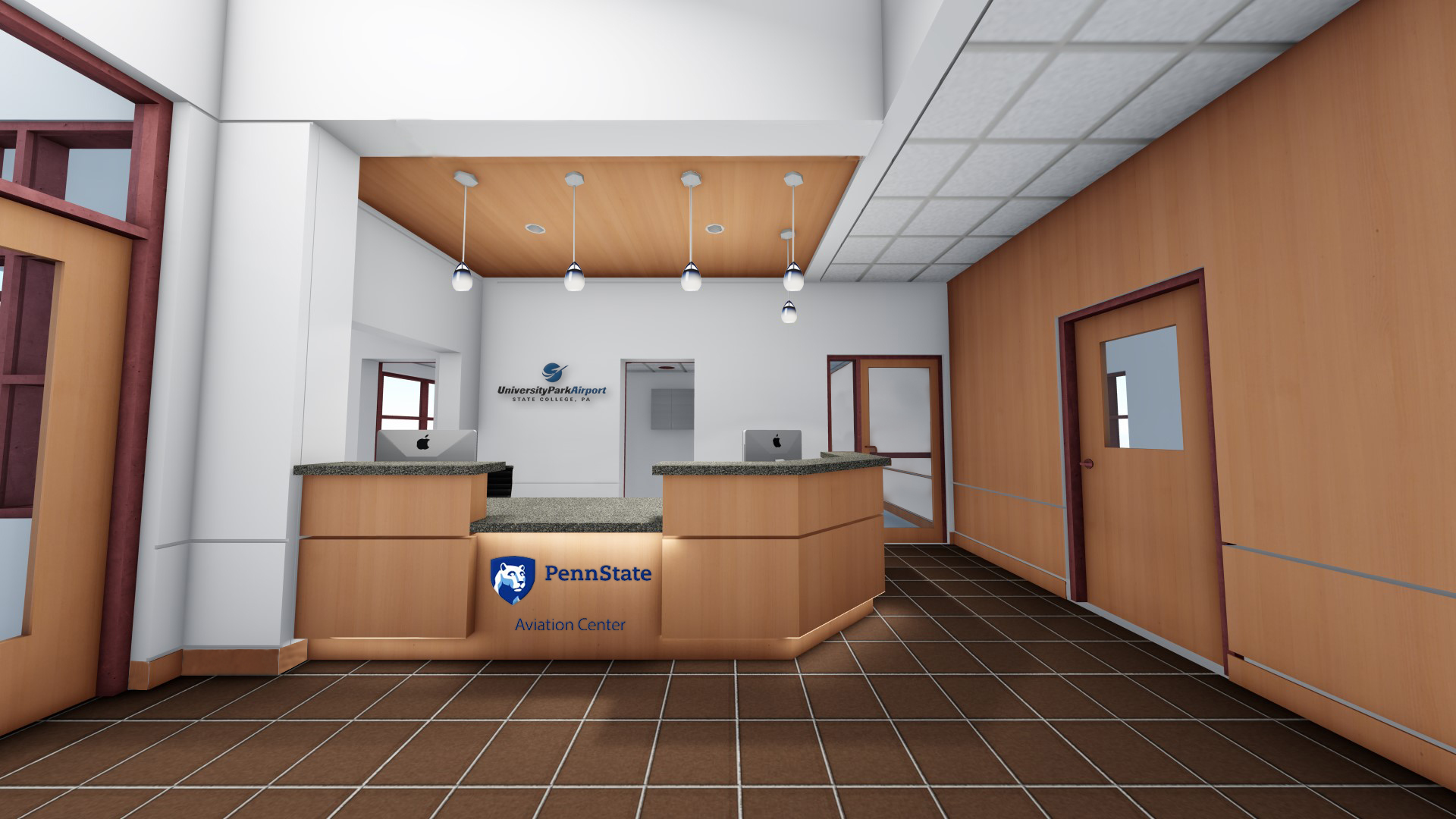 View from Entrance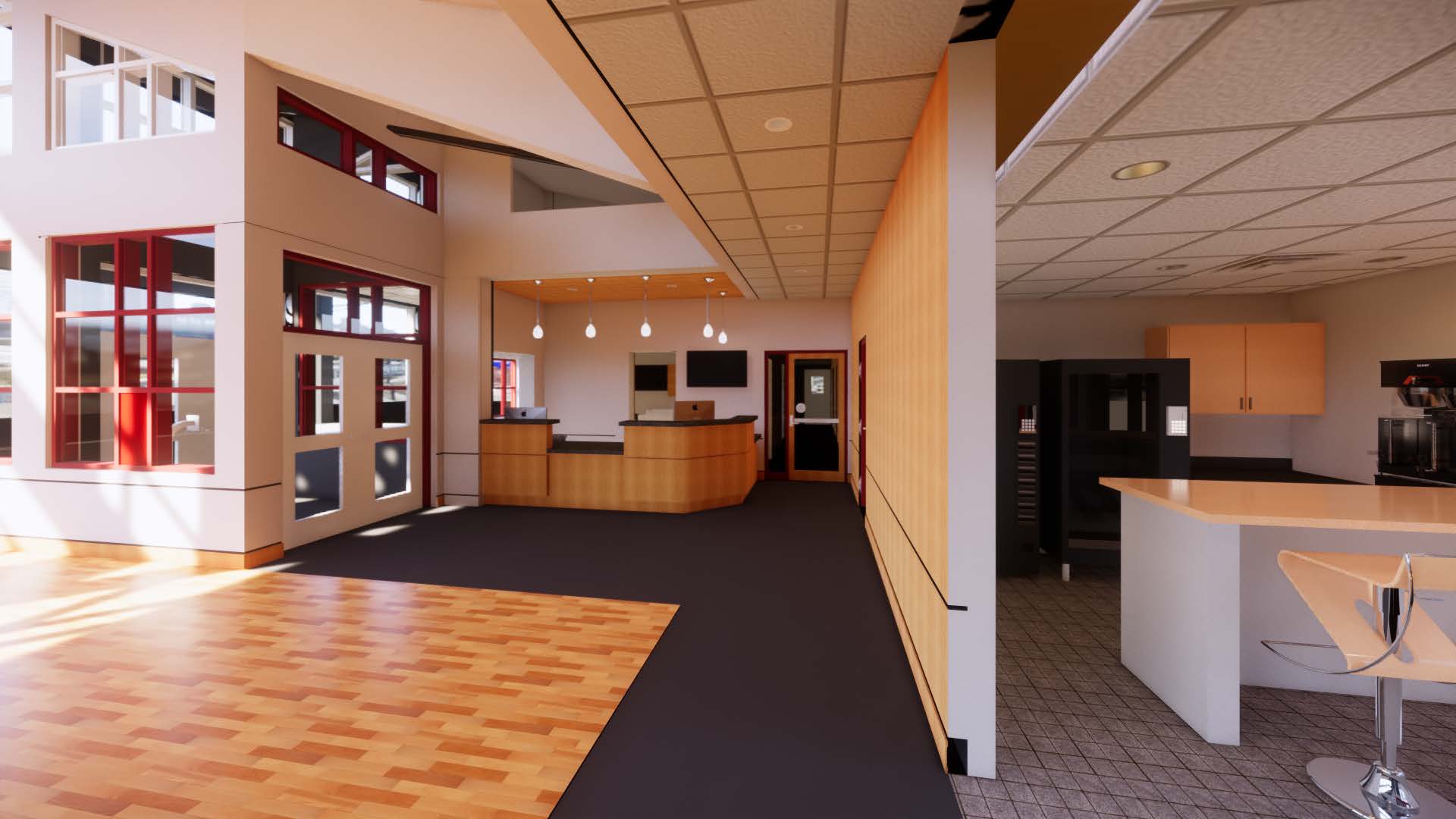 Vending Area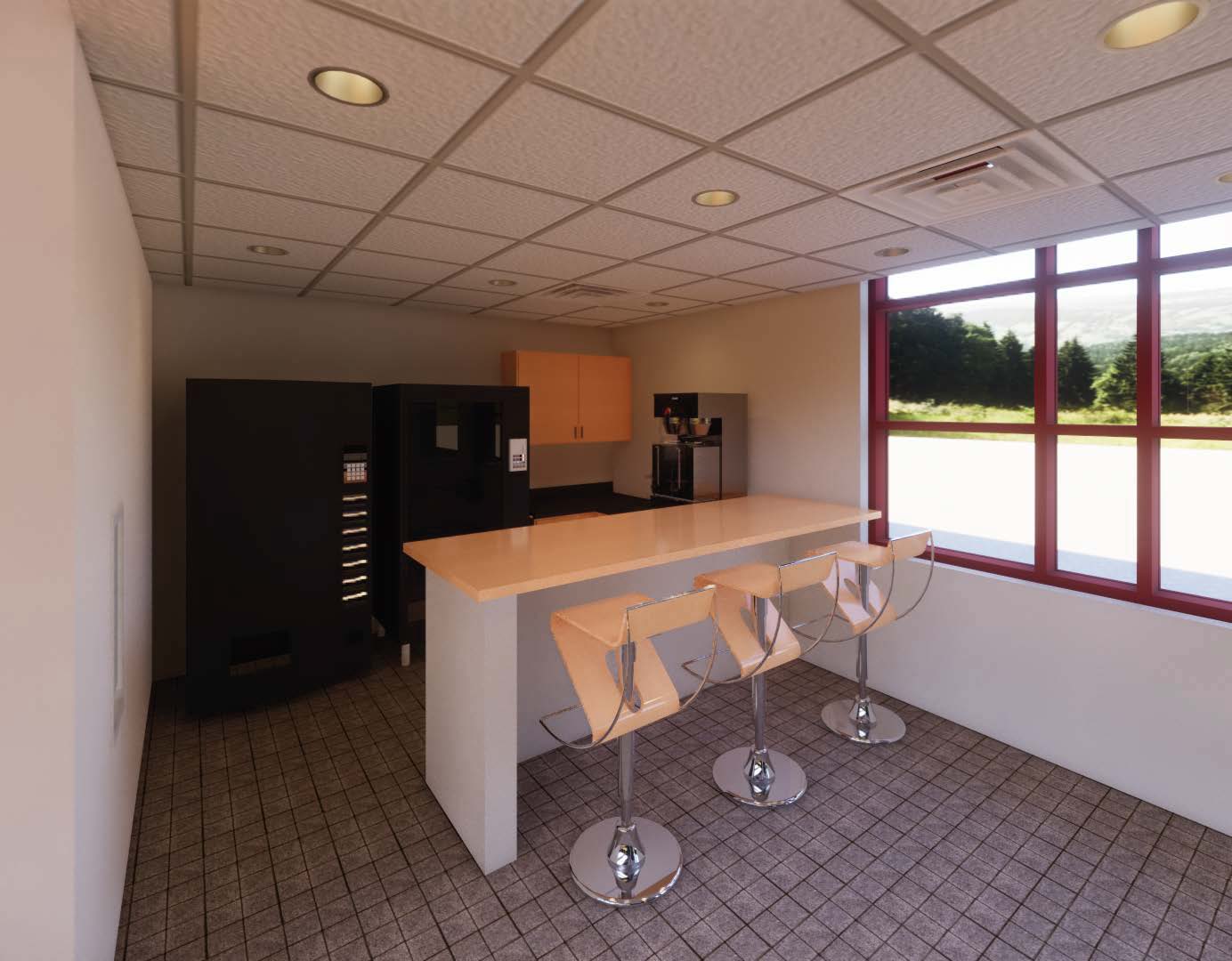 Kitchette